June 2017 Meeting
Sunday, June 25th, 2017 at 7:27 pm
Linus Chen hosted the June, 2017, meeting at his house in Oakton, Virginia. 
About eighteen members were there to enjoy the food, conversation with other members, the plant auction, and Nick Kinser's informative talk on CO2 and planted aquariums.
Nick's talk covered various methods of adding CO2 to an aquarium, and the advantages and disadvantages of each. He had recommendations for the kinds of CO2 tanks that were best for aquariums, and recommendations for the best kinds of tubes to use to get the gas into the aquarium.  He showed different kinds of valves that could be used on the CO2 tanks. He talked about things that could go wrong, and how to avoid the problems and correct them if they did occur.  Finally, and most usefully, he answered a number of questions from the audience.
Here are some photos of Linus' aquariums: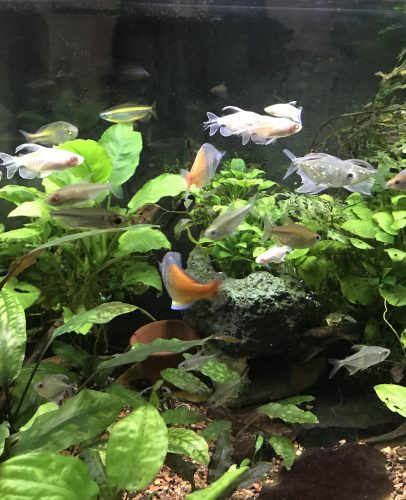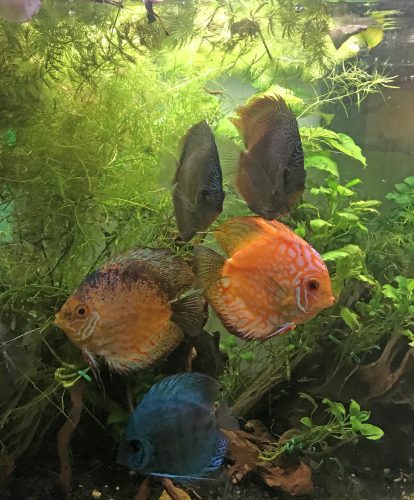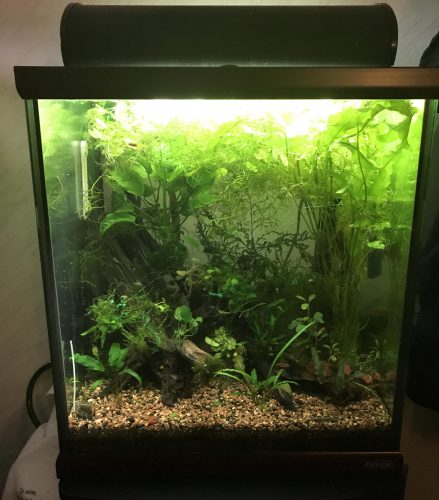 There was the usual plant auction.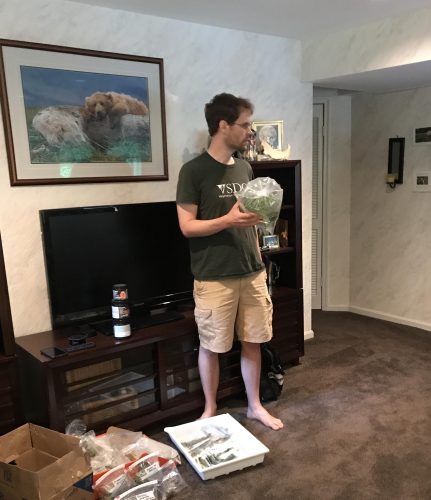 Here are a few of the members who were attended the meeting: