May 2017 Meeting
Monday, May 29th, 2017 at 7:51 pm
GWAPA's May 2017 meeting was held at Cristy Keister's house in Laurel, MD.  About 25 members were there to hear Michael Barber talk on back yard planted ponds. 
Here is Barber giving his talk:
The main item of GWAPA business was Nick Kinser's presentation about the upcoming planted tank contest.  According to Nick, "The 2017 GWAPA aquascaping contest is open now so please participate. As always it will be a popular choice contest. It is only $5 to enter​ and there are $450 in cash prizes up for grabs. Any style of planted aquarium is welcome, just take a picture on a good tank day and send it in along with your registration fee. We must have photos and fees in no later than Midnight, November 1st. Please look on the GWAPA forum, under announcements, for complete contest rules. Get them tanks ready."
As usual we had a plant auction.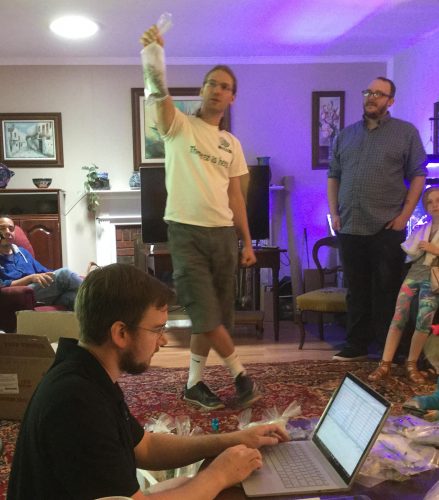 Here are a few photos of Cristy's tanks: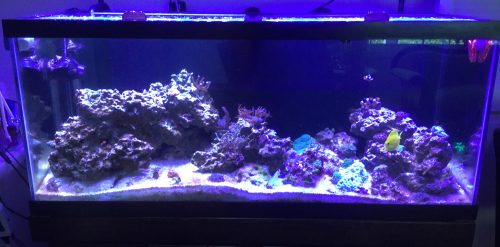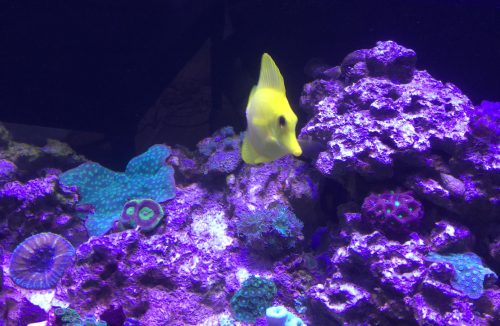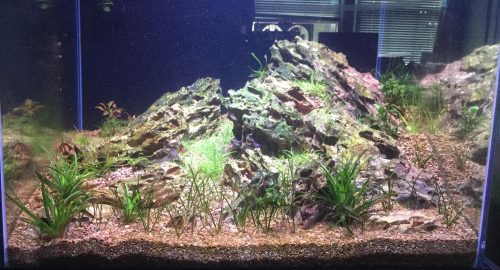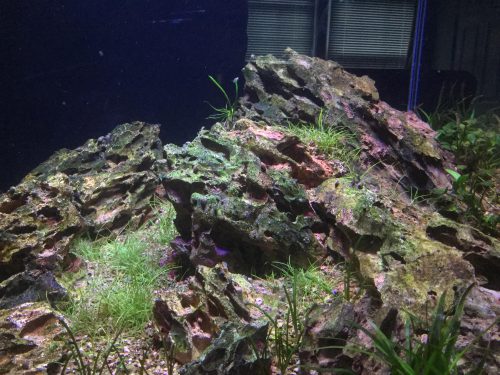 As always there was a nice selection of food, including these especially delicious cookies:
A number of GWAPA attendees hope that we will see these again at some future meetings.