April 2016 Meeting
Sunday, April 24th, 2016 at 7:51 pm
The April 2016 meeting was hosted by Damian Davila in Burke, Virginia.   Some photos of the meeting are posted below.
The speaker at the meeting was Mark Denaro, who is well known in the aquarium world.  He has spoken at over 40 aquarium societies.  His talk to GWAPA was a practical guide to water gardens—how many hours of sunlight they need, the shapes you could use, the depth of water for different types of gardens, what types of plants are recommended, given the proposed use of the garden, etc.
GWAPA meetings are great places to get the supplies you need for a planted tank, and at very reasonable prices.  For example, the auction at this meeting had about 40 species of plants (in addition to some fish and shrimp).  Auction prices range from a dollar or two for common items, to the twenties for less common and /or  more desirable plants. (The highest price paid in this auction was $20.) There was also a selection of wood and rocks for sale by GWAPA.
Here are two photos of one of Damian's aquariums: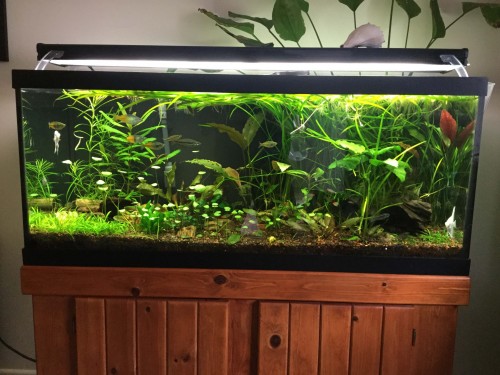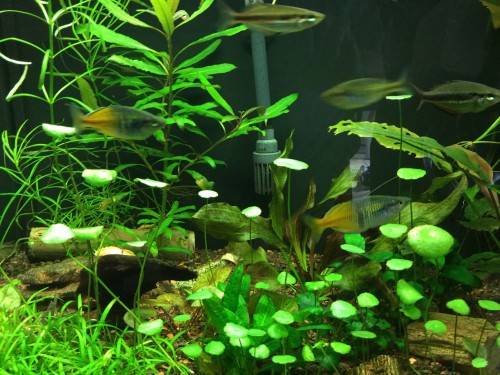 Here is Mark Denaro giving his talk on water gardens: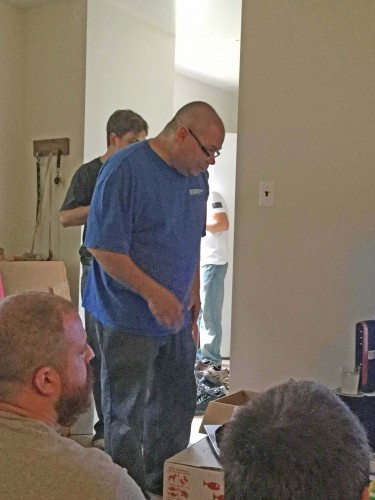 An item being auctioned off: