January 2006 Meeting
Monday, January 30th, 2006 at 5:19 pm
We had another great turnout at our January 2006 meeting. About 20 people filled Sean's house on a gorgeous, spring-like, day. Sean had his tanks looking in tip-top shape for everything to examine. Our speaker, Michael Szesze, brought a variety of different carnivorous plants from his nursery to show and sell. After an excellent slideshow presentation and Q&A by Mr. Szesze, we held another "not-so-mini" auction.
Thanks to Mark Harnet and Aaron Talbot for the pictures below!

Some of the carnivorous plants that Michael Szesze brought.

Michael Szesze.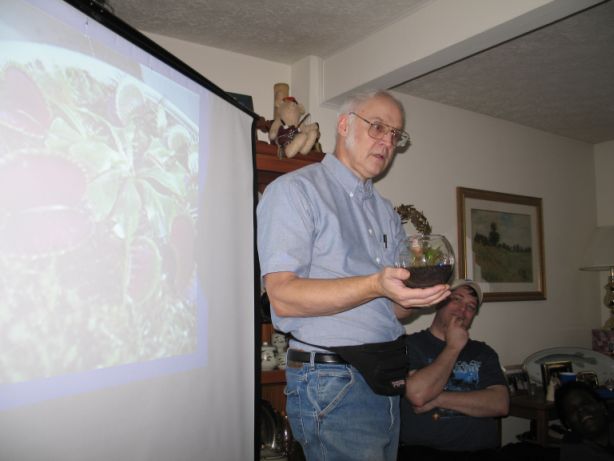 Michael Szesze giving his talk.

Everyone's listening attentively.

Everyone's still listening attentively.

Venus Flytrap slide. Copyright Michael Szesze.

Sundew slide. Copyright Michael Szesze.

Close-up of the sundew slide. Copyright Michael Szesze.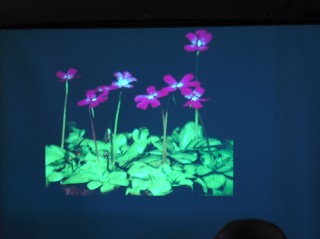 Flowering carnivorous plants. Copyright Michael Szesze.