April 2017 Meeting
Saturday, April 22nd, 2017 at 7:57 pm
The April 2017 meeting was held at Tim Koles' home in Glenn Dale, MD.   This was the first meeting ever held at Tim's house. 
Only a small number of people attended this meeting, almost certainly because of the heavy rain and resulting traffic mess on all the main roads in the area.   Those of us who did attend enjoyed, as always, food and conversation with fellow members, seeing our host's tanks, and a plant auction.
Here is Tim with a few other members enjoying food and conversation.
Here are several photos of one of Tim's tanks.
Here is Gabriel talking about sumps: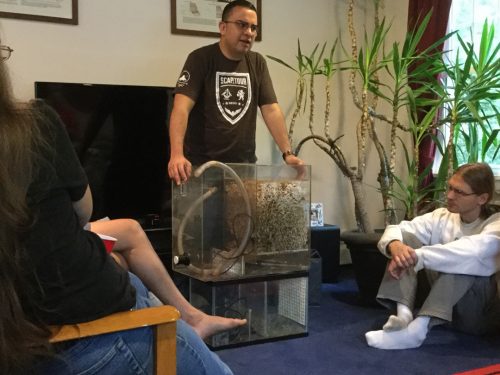 Nick discussing surface skimmers: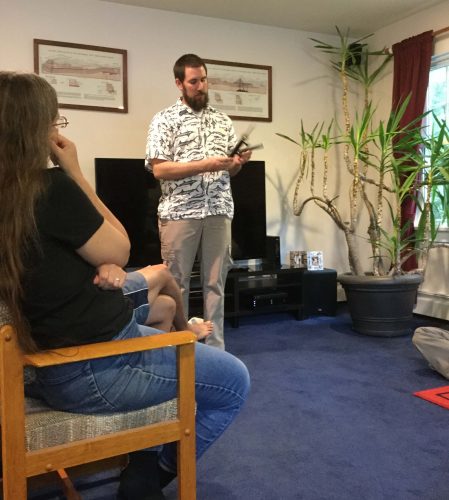 And Tim, outside, talking about how to successfully plant water lilies: