March 2017 Meeting
Sunday, March 26th, 2017 at 6:29 pm
Ghazanfar Ghori hosted the March 2017 GWAPA meeting.  About 25 members were there to admire his beautiful tanks, and to hear his talk on aquarium fertilizers.
Ghazanfar explained the difference between micro and macro fertilizers, and gave examples of each.  He explained why certain nutrients are needed by plants.  He discussed commercial and home-made fertilizers.
Here are some photos of Ghazanfar's tanks.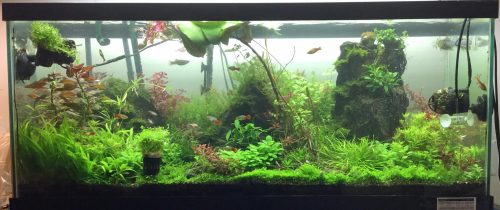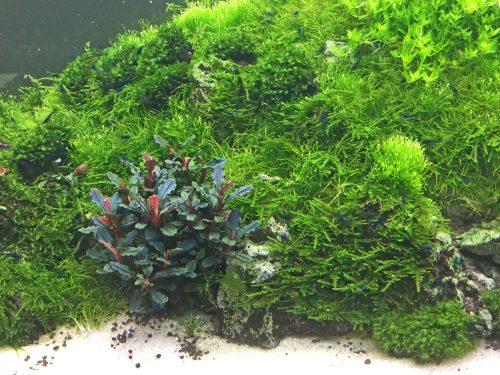 How does he manage to keep the soil so white?
Here is one of his unusual tanks: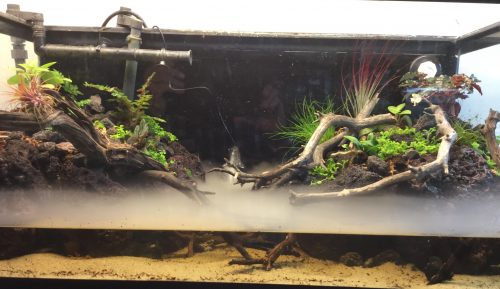 Here is a short video of that tank:
Here are some of the members who attended: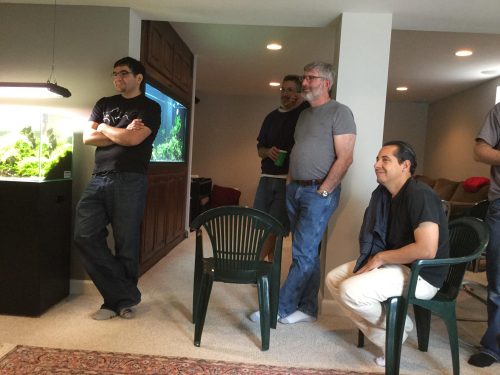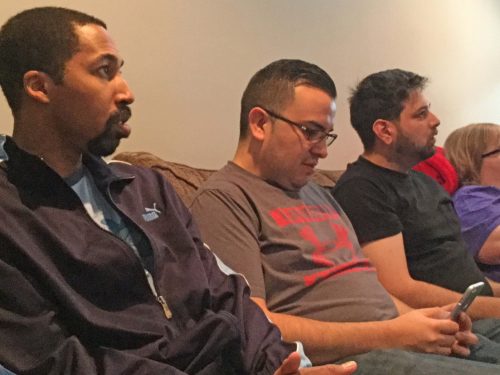 Here is a photo of the auction. The auction took in about $284, of which $71 would stay with the club, and the remainder would go to those who brought the plants to be auctioned.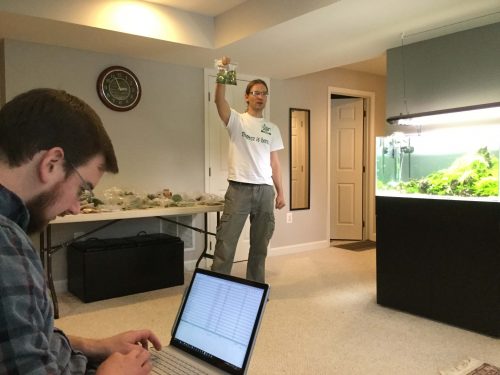 There was a special cake made for this meeting: