May 2018 Meeting
Sunday, May 27th, 2018 at 7:07 pm
The May 2018 GWAPA meeting was an extremely interesting talk and demonstration of Wabi-kusa.  After the talk GWAPA members who had enrolled in time were given free tanks, heaters, and plants in order to make their own Wabi-kusa aquascapes.
Wabi-kusa is part of the latest craze in aquascaping, mainly, miniature aquascapes.  There are several versions of miniature aquascapes.  Wabi-kusa is a version pioneered by Takashi Amano. At our meeting we were fortunate to have a well known aquascaper Bailin Shaw from the Chicago Aquatic Plant Society (CAPS) to lead the workshop.  The members who enrolled early received free tanks, lighting, and substrate from Dennerle (see http://dennerle.com/en/products/nano-aquarium).  Plants were furnished by Florida Aquatic Nurseries (http://floridaaquatic.com/). The meeting was held in a large room at the Merrifield Garden Center in Fair Oaks.
Here is Shaw explaining how to make a wabi-kusa.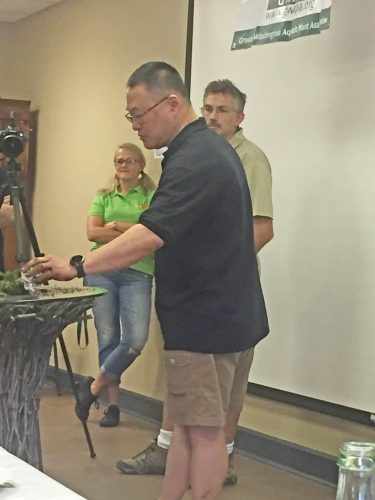 The first step is to take some dark soil and add enough water that it holds together.  Then wrap it in the cloth and tie it together with black thread. Here is the cloth and thread that was given to each participant, and the containers of dirt:
Add the plants to the soil, and continue using the thread to hold everything together.  Here are some photos of the plants that were available to participants: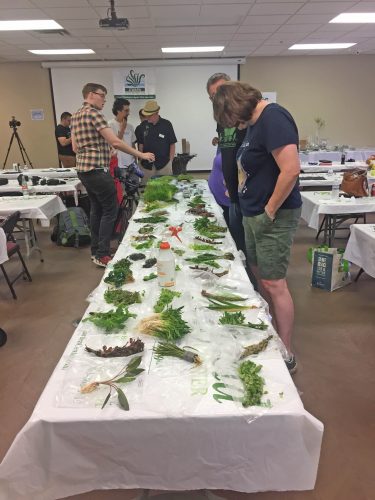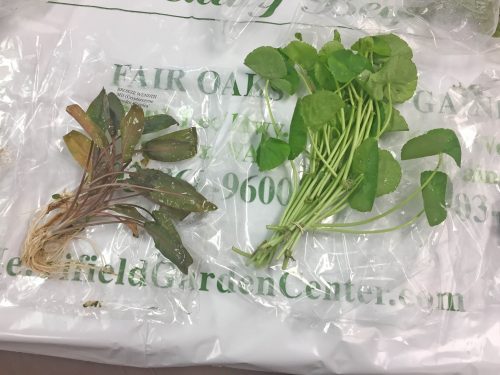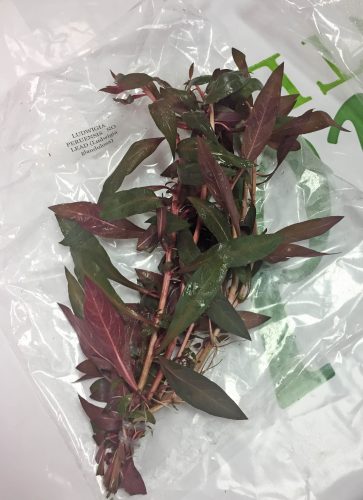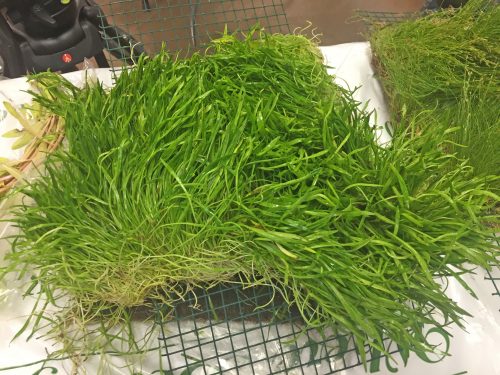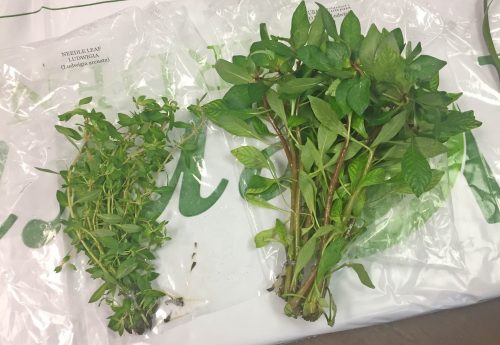 When you have finished the "package" is ready to be inserted into a tank, where it can grow.  Here are some of the packages being made by GWAPA members: