January 2017 Meeting
Sunday, January 29th, 2017 at 4:24 pm
The January 2017 meeting was hosted by Karen Sine. The 25 to 30 members who attended heard and saw an extremely interesting presentation on the Lisbon Oceanarium by Cavan Allen.
The   Oceanario de Lisboa, or Lisbon Oceanarium, is the largest indoor aquarium in Europe.  Its largest tank holds about 180,000 cubic feet of water.  Cavan had visited the Oceanarium and taken a number of movies and slides of the various plants and fish.  There are a number of write-ups, some with photos, on the internet, but none show or describe the plants as well as Cavan's presentation.
In addition to his talk we were also able to admire Karen's aquariums and, as always, talk with other GWAPA members and take part in the plant auction.
Here he is giving his talk: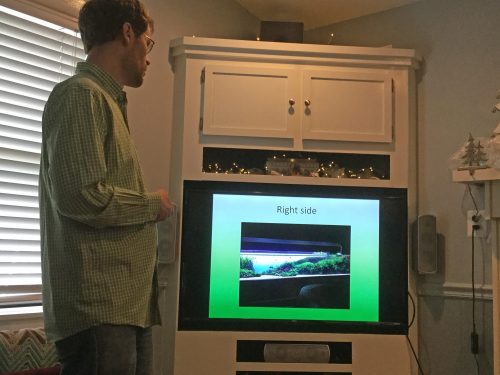 Here are three photos of Karen's tanks: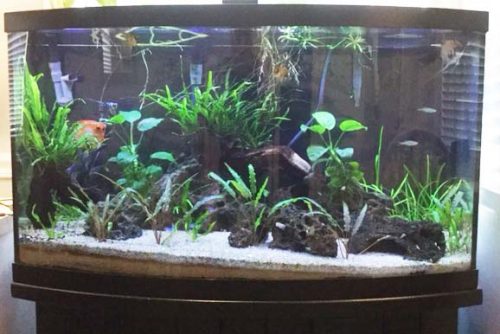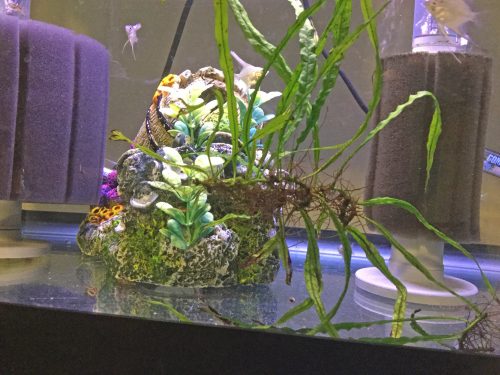 Enjoying food and conversation with other GWAPA members: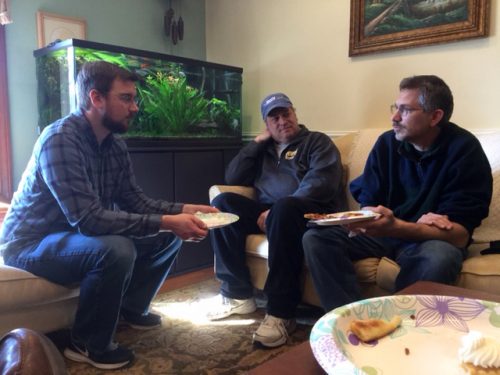 Some of the plants to be auctioned: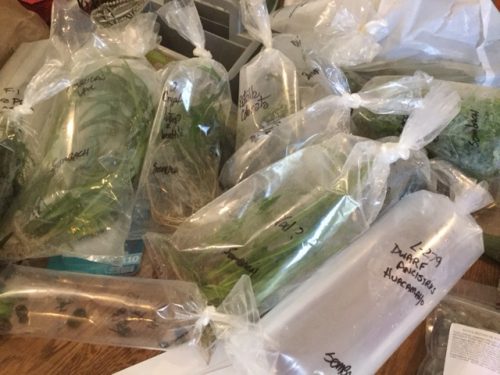 The auction underway: